Feedback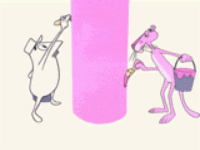 Appreciation is always appreciated !!!!
 again...and again....
Complaints we consider them to be a "Gift".
Improvements please give it to us.
2014 VOLUNTEER SERVICE 
DISCONTINUED 
RESOURCES NOW TOURISM BANGKOK
 We really want your help.... "Jing Jing"
 if you don't have time to email or provide online feedback just call me (Lucky) - Business Card,  I care! 
E: us info@auswathai.com and we'll call you.. We really want your help, we care!, Thanks!! 
OUR WORKMANSHIP
The majority of the work is by Volunteers, we make mistakes, we care, we try.
We can "raise the bar" in terms of specific information or service for "Paying customers", otherwise we rely on donations 
Our Value Proposition
We offer lots of free stuff, see
Services
 otherwise for priority attention a fee for attendance is available.
Our Work culture
We encourage genuine people (2 countries; languages and culture) to contribute, 
our guidelines
Websites structure
Why do we have multiple sites:  Our vision is they will be managed by focus groups. 
---
Complaints 
Criticism - we reframe as "mis understanding"
"We accept your complaint as a "GIFT", we appreciate your feedback and respond as quickly as resources are available.   
We can "raise the bar", but quality is at a price (we prioritise for paying customers).  
Your most welcome to offer feedback otherwise please join our team and participate, refer team member's work culture
The common gifts (complaints)      
SPELLING AND GRAMMAR
Many volunteers have language barriers and some are shy, we encourage them to participate, step by step... refer work culture,

we show them why spelling is not so important see example.



We remind ourselves about the essence of Thai "Heart Culture" - it's what's inside that counts!

 Your most welcome to give your time to correct spelling and grammar.
Corrections 

copy and paste errors to a word document, correct and email us (info@auswathai.com) with a copy of the url (website address)
Images - same as above or submit new and better quality - thanks !  
If you don't understand how to report corrections, don't be shy, show us what you can do and we will help you
culture
THAI LANGUAGE AND CULTURE - IT can SCARE AUSSIE PEOPLE
something v's nothing..?
Something or Nothing?  - getting people onto the web
 Working with volunteers means we are "pure" not professionals..
If prefer higher quality please place a value (a price) on it and let's talk.
Choices in life
burning desire
We have a burning desire to 
succeed
help us help them
There are more SIMPLE ways you can show support or join the team read more
2014 VOLUNTEER SERVICE 
DISCONTINUED 
RESOURCES NOW TOURISM BANGKOK